Engineering Services
Leverage our plant design, reverse engineering and operation experience for high-quality and cost-effective solutions

Challenge
For the nuclear industry, procuring replacement parts is an increasing challenge as traditional suppliers exit the marketplace. In addition, utilities with nuclear assets face growing economic pressures to reduce spending and to maximize the value of current investment.
Solution
Framatome can help resolve these conflicting burdens through a full set of reverse engineering techniques and capabilities to design and supply safety-related, augmented quality or non-safety-related equipment even when the original supplier is no longer available.
Through Reverse Engineering, Framatome is able to identify, design and manufacture replacement spare parts for existing equipment or to implement modifications to install new replacement equipment. With more than 40 years of experience as a nuclear supplier, Framatome offers the best value, highest reliability and industry leading quality in reverse engineering services for instrumentation & controls (I&C), mechanical and electrical spares. Our rigorous approach to establishing design authority aligns with regulatory guidelines, and our processes have been noted as a strength in a recent NUPIC audit.
Ideal for replacing obsolete components, reverse engineered (or re-engineered) components require specialized expertise with strong knowledge of nuclear systems to develop and supply replacement components. In some cases, re-engineering the original component is necessary to meet the facility's unique requirements or to take advantage of improved performance of new materials or components. Framatome's team approach allows for desired system functionality and effective development efforts to be identified early in the design phase.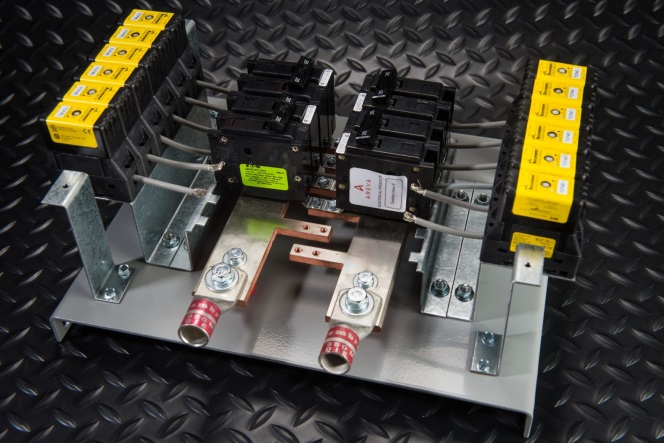 Customer benefits
• Eliminates frustration of dealing with suppliers of obsolete parts
• Yields long-term spare part solution for future plant maintenance needs
• Avoids the costs, challenges and risks of modernization projects
• Leverage our plant design, reverse engineering and operation experience to define the optimum solutions
• Allows plant staff to focus on high priority and emergent issues
Capabilities
Framatome's experts stand ready to evaluate and to identify solutions. Framatome's I&C, mechanical and electrical reverse engineering capabilities include:
• Design Engineering Services (I&C, mechanical and electrical)
• Metrology Services (3D scanning and modeling)
• Qualification and Dedication Services
• Chemistry and Materials Center
• Machining and Fabrication Services
Our services include equivalency determinations and / or design change packages, as required. Components can be offered under Framatome's Appendix B program. Replacement parts are also available through the Nuclear Parts Center with stocking and 24/7/365 availability.
Our solutions are aligned with your goals for safe, reliable and cost-effective operations. Our focus is to provide the best engineering resources to deliver safe, world-class project performance, total cost certainty and excellence in engineering projects. We strive for operational excellence by focusing on safety, quality, performance and delivery of innovative products and services to meet your needs.
Your performance


is our everyday

commitment